I've worked with Fairstone for over two years, and in that time I've been responsible for aligning their brand across the business. Working closely with the marketing manager, we have ensure a consistent message from first point of contact throughout every aspect of the client experience.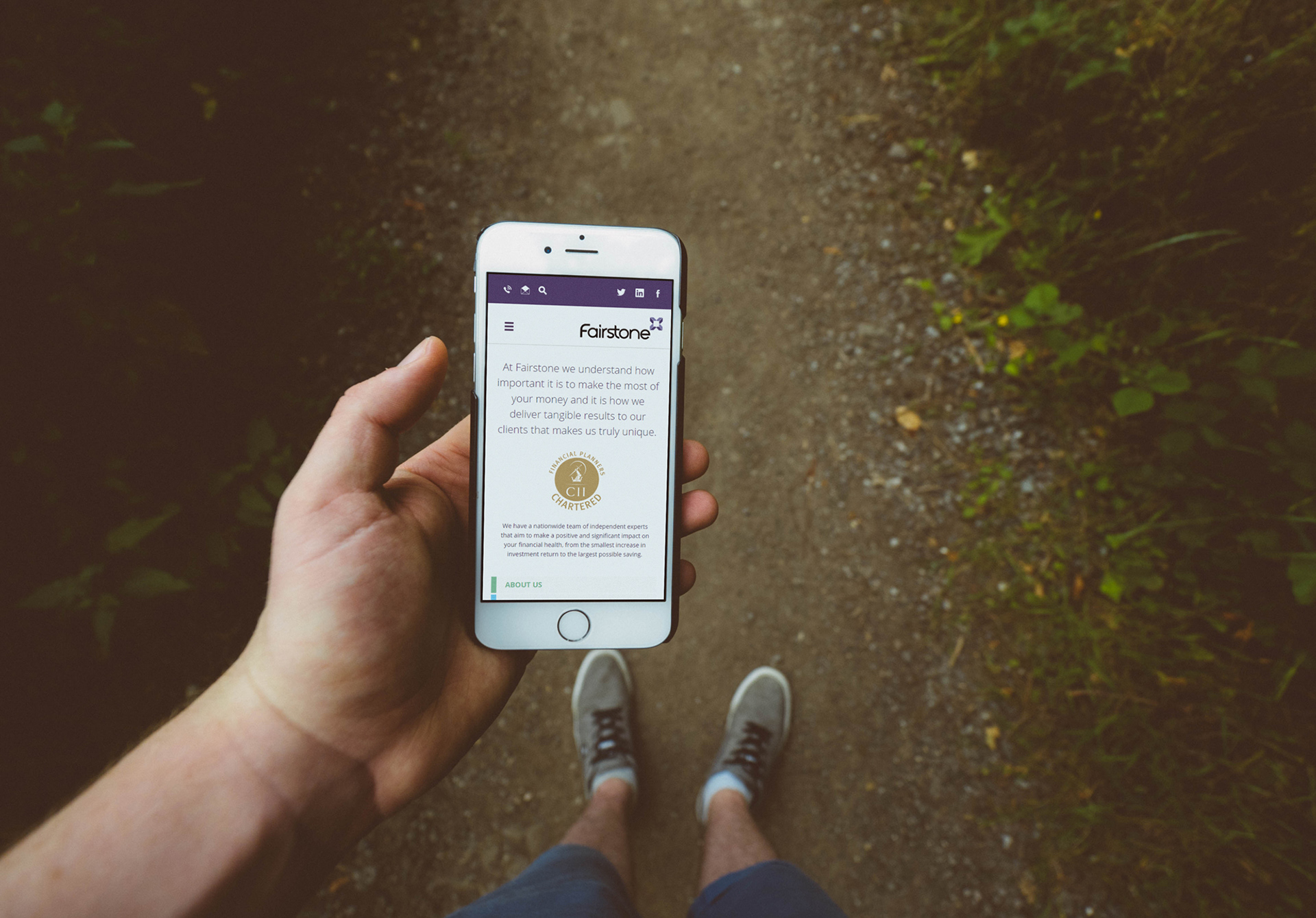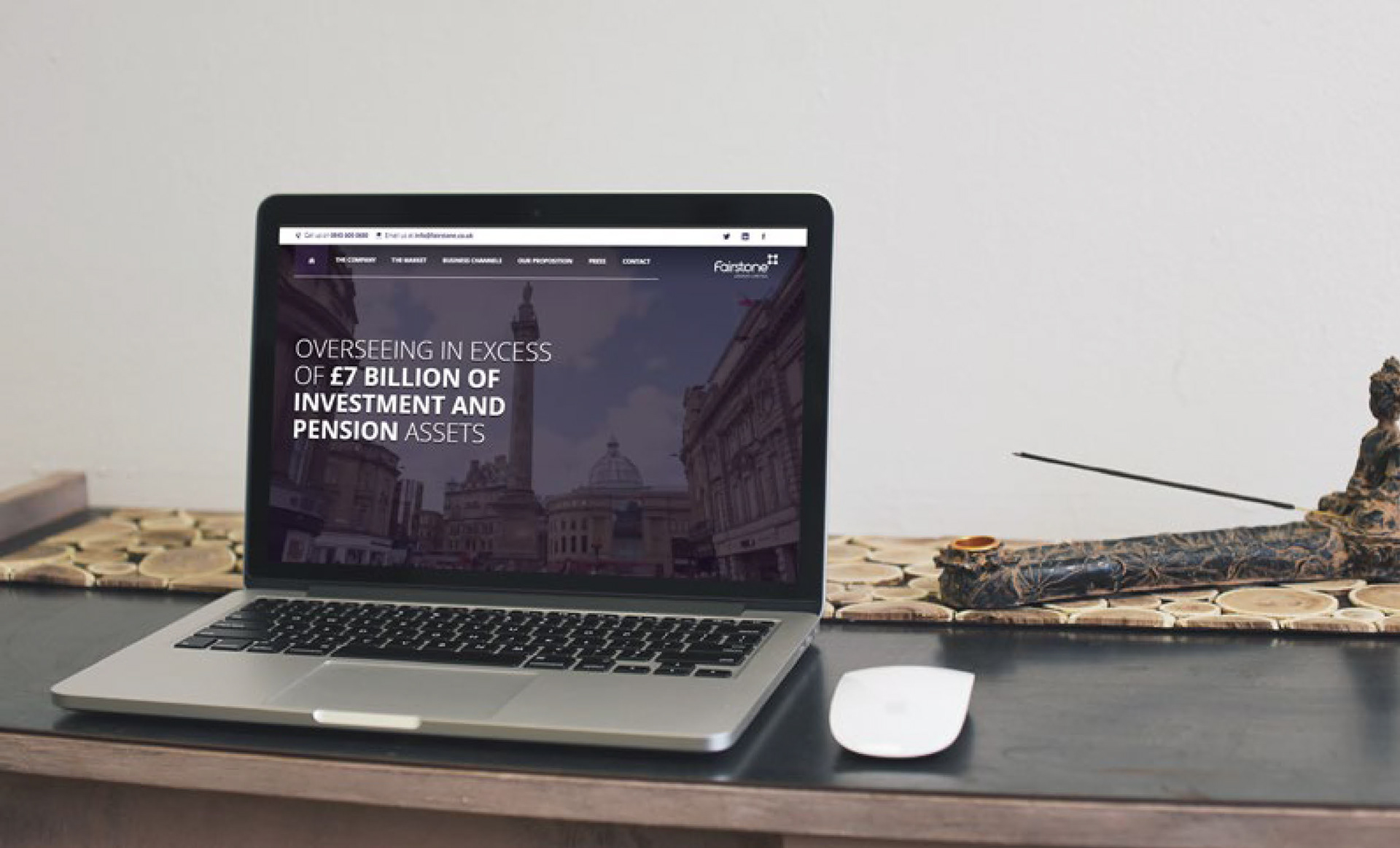 The biggest projects that I've undertaken whilst at Fairstone have been both of their websites. The challenge was to create a clear identity between their client facing website and business focused site.
Their existing websites at the time of undertaking these projects were very basic brochure sites, very text heavy and no focus on delivering their key messages to the respective target audiences in a user friendly way. One of my main focuses when beginning the planning of these websites was to ensure that information could be easily accessed and was presented in a clean, legible way.
108%
Increase in pageviews
48%
 Increase in new users
20%
Increase in session duration
More recently I have been responsible for providing video solutions for Fairstone to assist with their annual conference and increase client engagement. By delivering Fairstone's key messages in a short and easy to digest video presentation the business has been able to acquire four financial advisory firms in 2018 which has increased their overall client base to over 41,000.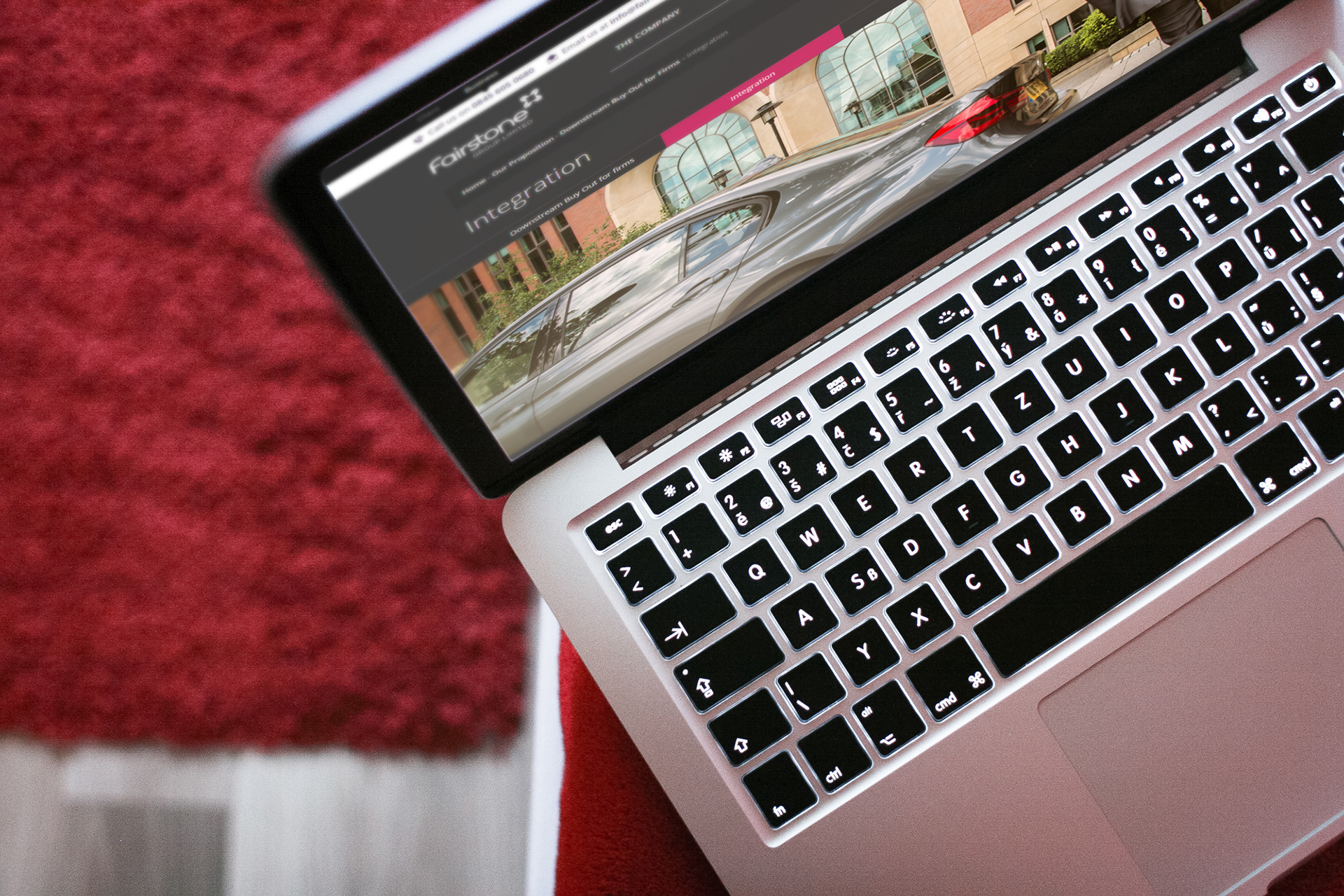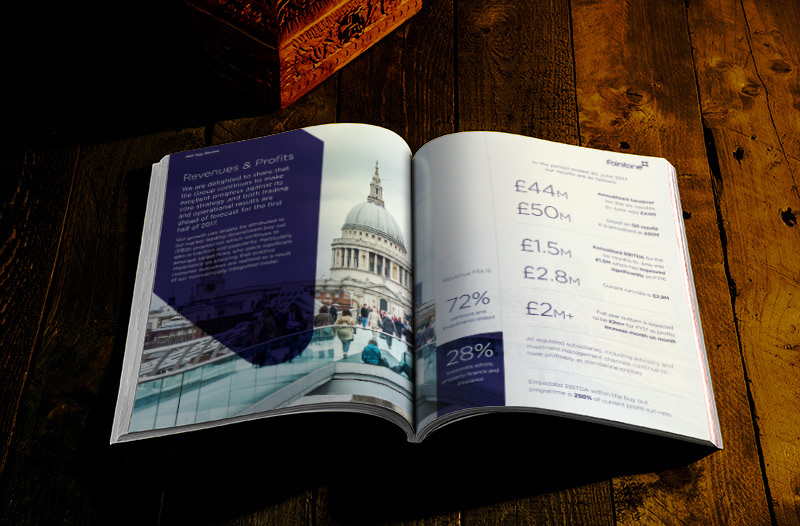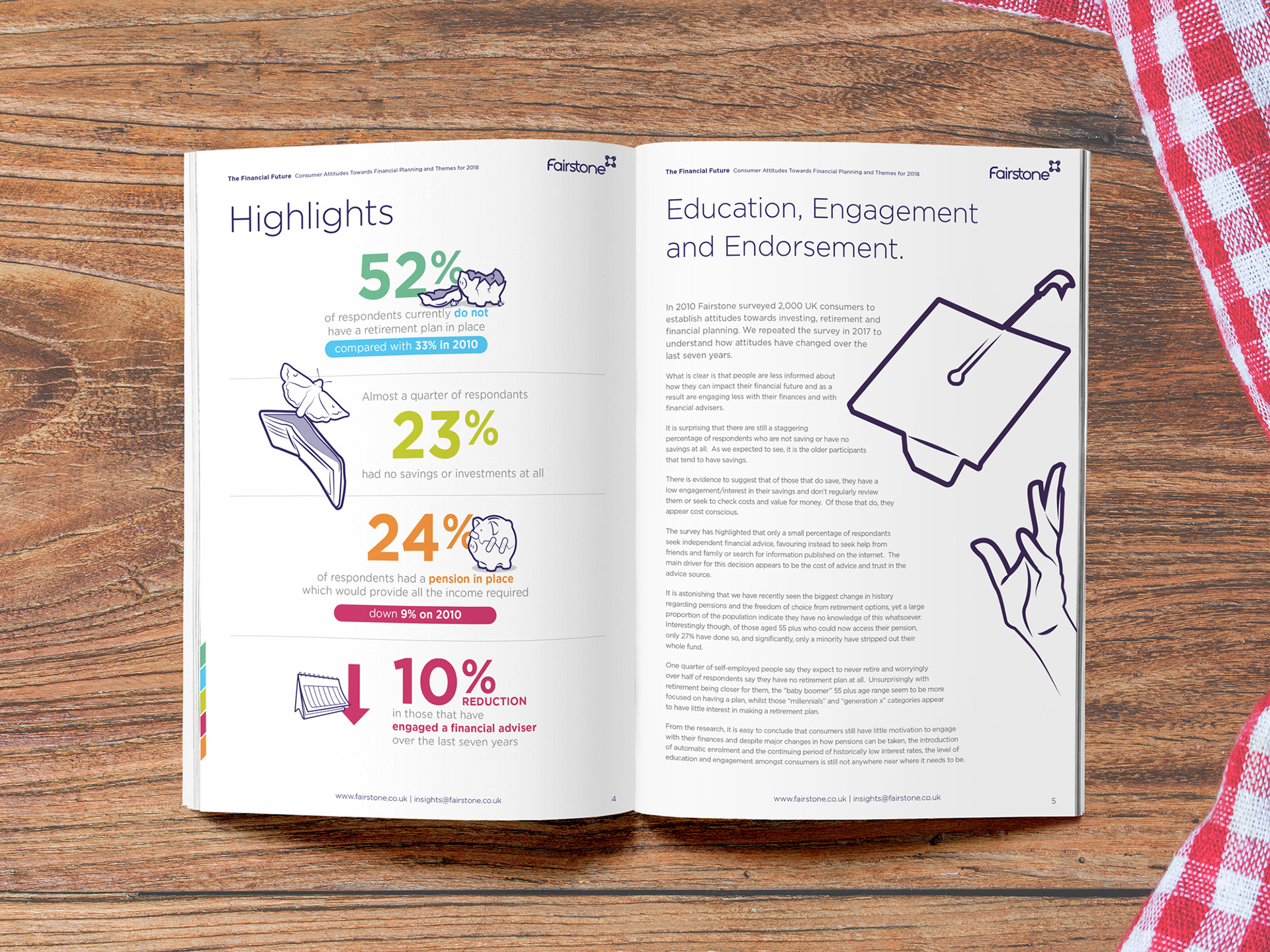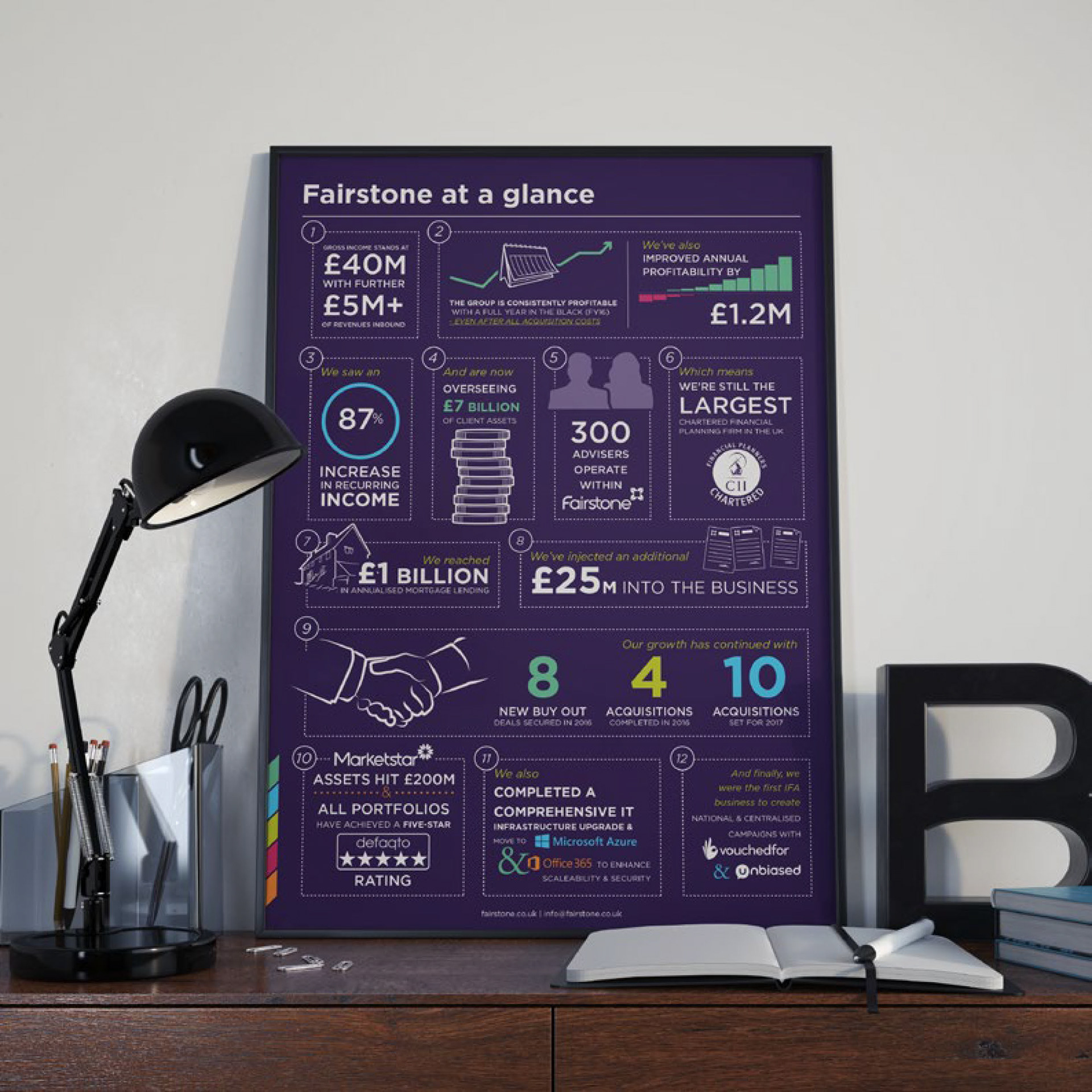 Ensuring that all aspects of Fairstone's brand has a consistent message and appearance has allowed the rest of the business to flourish and continue to grow, making Fairstone one of the UK's largest Chartered financial planning firms.