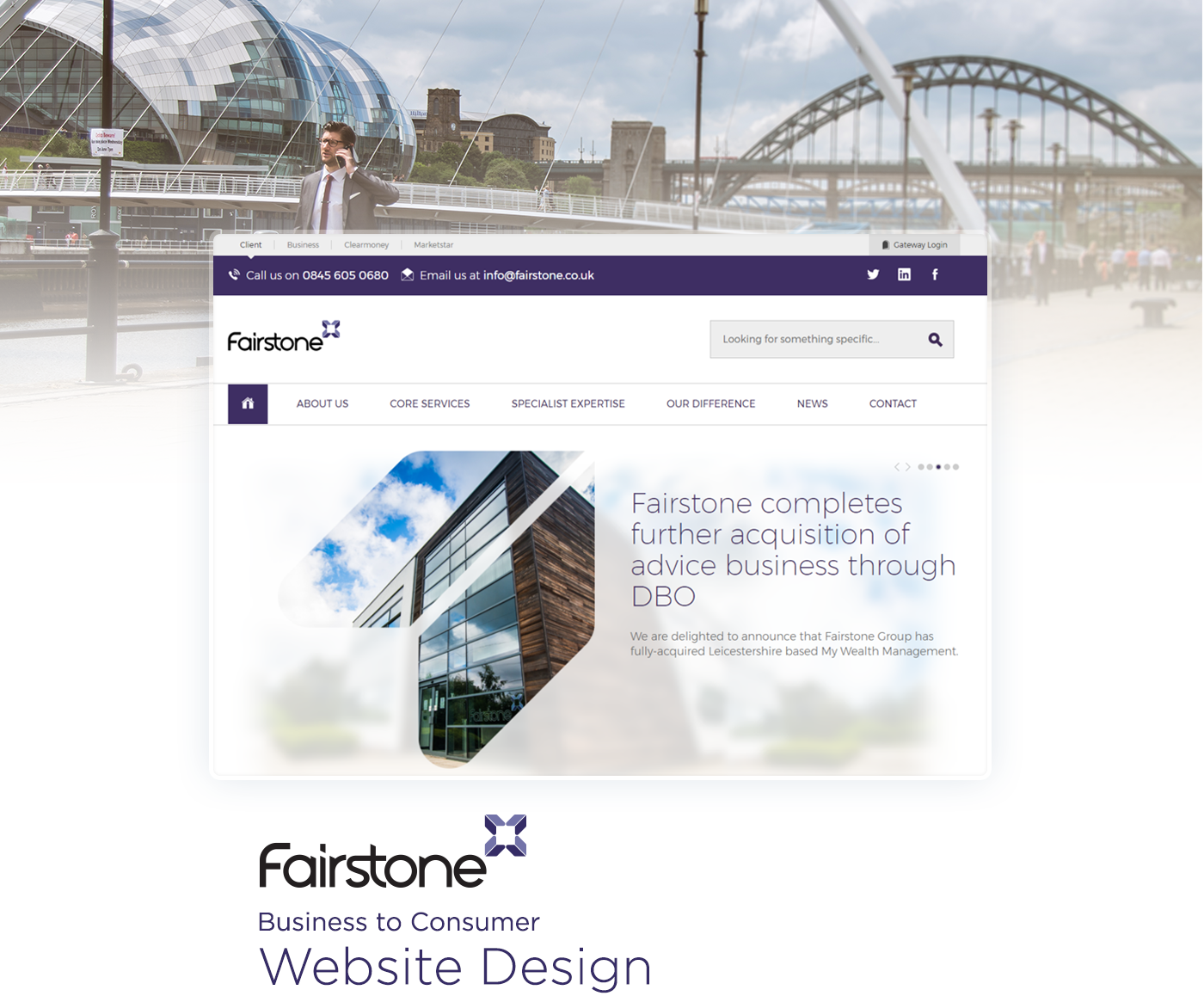 Fairstone Group is one of the UK's fastest growing financial services organisations, made up of a number of financial advisory solutions.
In line with a progressive focus that Fairstone places on itself as a business, the firm has developed its own technology and back office systems. Being perceived as a progressive, technology leveraged firm is important both to customers of the firm, as well as potential future IFA acquisitions and the wider-industry.
As such, Fairstone had a requirement for a new-look, modern client-facing website which allows digital contact with customers and prospective IFAs.