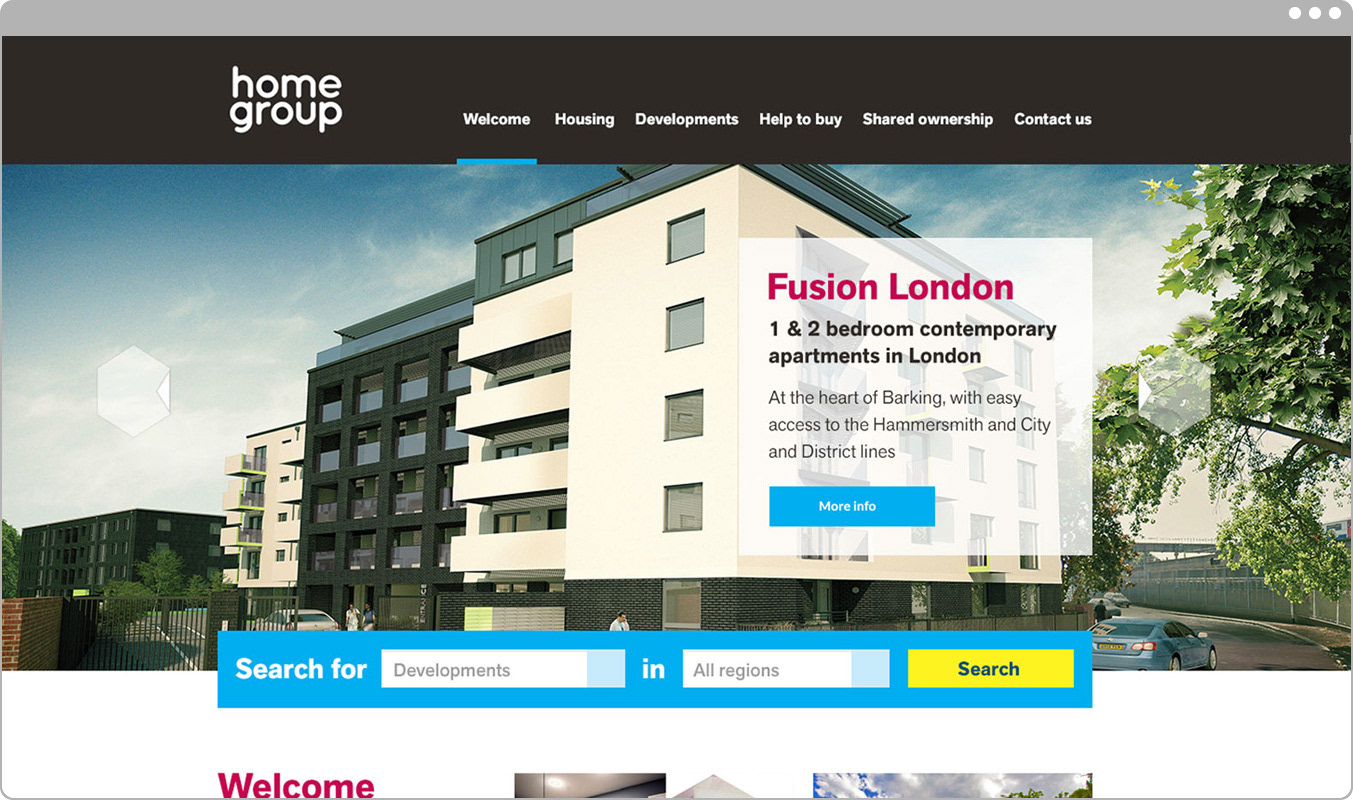 Following the successful acquisition of a contract with Home Group the first project required was for a housing sales hub.
The initial designs were created by the design lead and development and implementation was handled by myself with support from one of the company's .NET developers.
Working closely with both colleagues we were able to successfully replicate the designer's vision across multiple devices.